Aluminum foil is a staple in many households and kitchens around the world.
Its versatility is undeniable.
But a common observation that often sparks curiosity is the distinct difference between the two sides of the foil.
One is shiny and reflective, while the other is matte and dull.
This distinction has led many to ponder: why does aluminum foil have two different sides?
Before we dive into the "why," it's essential to address a common question: is there a "right" or "wrong" side to use?
The simple answer is that both sides are functional.
Whether you call it "aluminum foil" or "tin foil," a term some older generations might use, each side has specific advantages that can be leveraged depending on the situation.
The difference in texture between the two sides is not a design choice but a result of the manufacturing process.
To understand this, we need to take a brief journey into the world of aluminum foil production.
The Aluminum Association provides insight into this fascinating process: it begins with casting molten aluminum into slabs.
These slabs, once formed, are then rolled into sheets of varying thicknesses.
But the process doesn't stop there.
After the initial rolling, these sheets are coiled and sent for a second round of rolling in what's known as the cold rolling mill.
Because the sheets are incredibly thin at this stage, two of them are rolled together to prevent tearing.
This simultaneous rolling of two sheets is the reason behind the two distinct textures.
The outer sheets, which don't come into contact with another sheet, emerge shiny.
In contrast, the inner sheets, pressed against another, adopt a matte texture.
Reynolds Wrap, a brand synonymous with aluminum foil, offers further clarity on this.
They explain that the milling process involves layers, and the "dull" side is the result of one foil layer being in contact with another during milling.
The "shiny" side remains untouched by another sheet, giving it its reflective appearance.
Importantly, they emphasize that regardless of the side, the foil's performance remains consistent.
But what do the experts at Reynold Wrap suggest about usage?
They highlight that since their foil doesn't have any specific coating, both sides are equally safe and effective for wrapping and cooking.
Their website states, "With both our standard and heavy-duty foil variants, you're free to place your food on either side. It's a matter of personal preference whether you want the shiny or dull side facing out."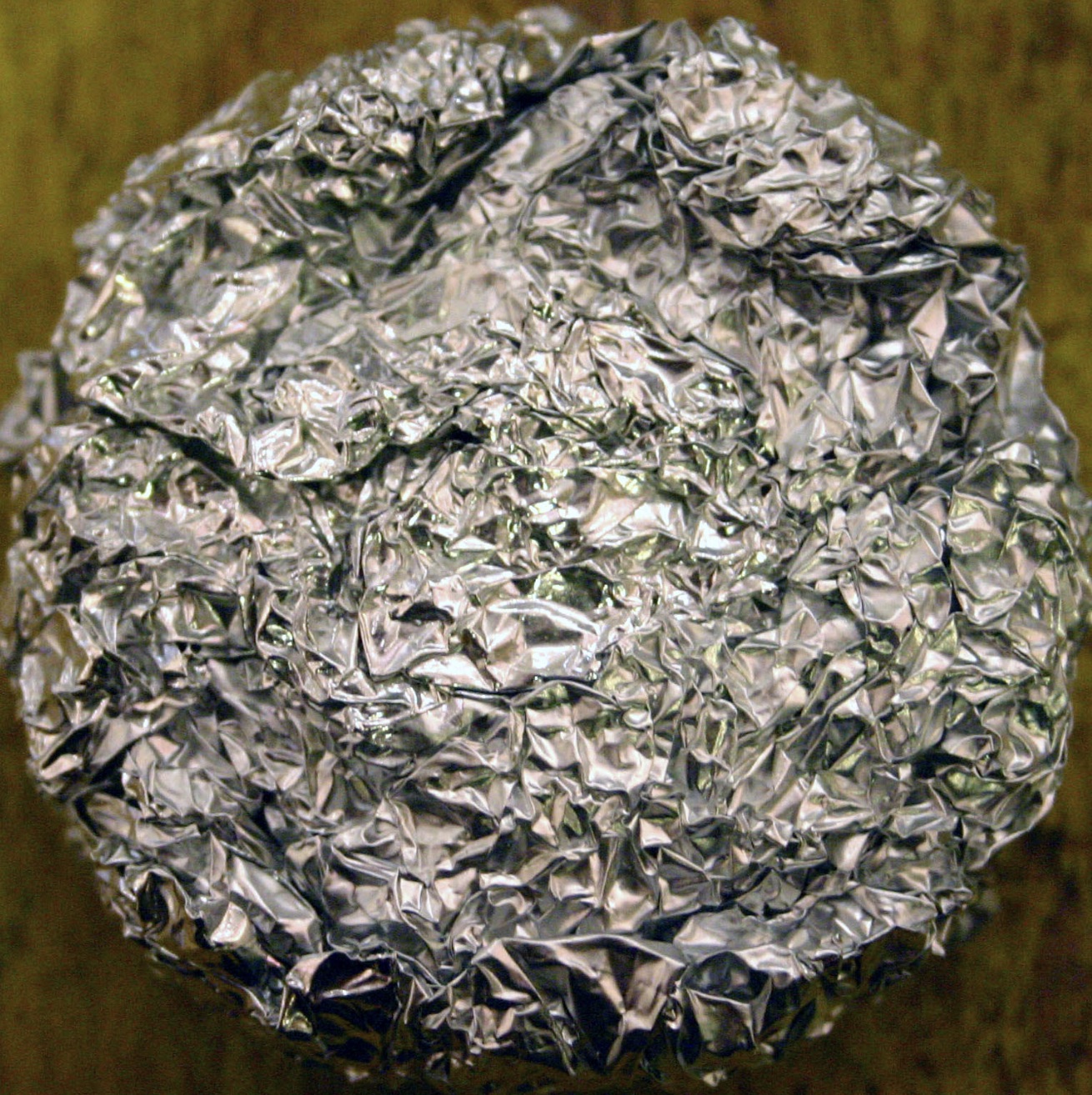 However, there's an essential distinction to be made.
Some specialized aluminum foils come with specific coatings, like the non-stick type.
This variant is designed to ensure that food doesn't stick to it, making it a favorite for dishes that are notoriously sticky.
Reynolds elaborates on the benefits, noting that foods like cheesy casseroles, barbecue wings, and even certain baked goods lift off effortlessly.
They also suggest that the non-stick foil can be a baker's ally, allowing for creative baking endeavors.
To assist users, the non-stick side (which is the matte side) is imprinted with the words 'NON-STICK Side.'
An interesting tidbit about the shiny side of the foil is its high reflectivity.
It reflects a whopping 88% of radiant heat.
This property can be especially useful in specific applications, like when constructing a solar oven.
However, in everyday cooking scenarios, like roasting or baking, both sides of the foil are equally effective in distributing heat.
Wrapping it up, the mystery of the two-sided aluminum foil is rooted in its manufacturing process.
While each side has its unique characteristics, the choice of which side to use boils down to the specific foil product you have and its intended purpose.
So, the next time you reach for that roll of foil, not only will you know the story behind its dual textures, but you'll also be equipped to use it to its fullest potential!
Please SHARE this with your friends and family.