In a kitchen that feels more like a stage, Phil Robertson, with his trademark blend of dry humor and Southern charm, embarks on a culinary adventure.
He's making his Miss Kay-approved Louisiana pralines.
Phil kicks off the show with a straightforward declaration:
"A cup of sugar, see this right here," he begins, holding up the granulated sugar like a prized possession.
Then comes the light brown sugar, and he's quick to point out, "This is not dark brown, this is light brown, girls."
It's almost as if he's making recipe videos for his own granddaughters, and that's the vibe he carries through the whole video, personal and down-to-earth.
A pinch of salt, half a can of evaporated milk, and the stage is set.
Phil's approach is as much about the banter as it is about the baking.
"As shocking as it sounds, that's all that goes into it right now," he quips, his tone suggesting that he's letting you in on an old school secret.
The real action begins when the mixture hits the heat.
"I'm gonna bring this to a boil," Phil announces, his eyes fixed on the pot with the intensity of a hawk.
Timing is everything here, and Phil stresses that point.
"Three minutes and 40 seconds out it comes," he declares, the countdown adding a sense of urgency to the process.
Then, in go the pecans, butter, and a splash of vanilla.
"I'm gonna whoop this," Phil says, wielding his spoon like a sword.
The mixture thickens under his vigorous stirring, and Phil's commentary keeps pace.
"You get to about forty or fifty, this will change," he notes, his tone a mix of instruction and amusement.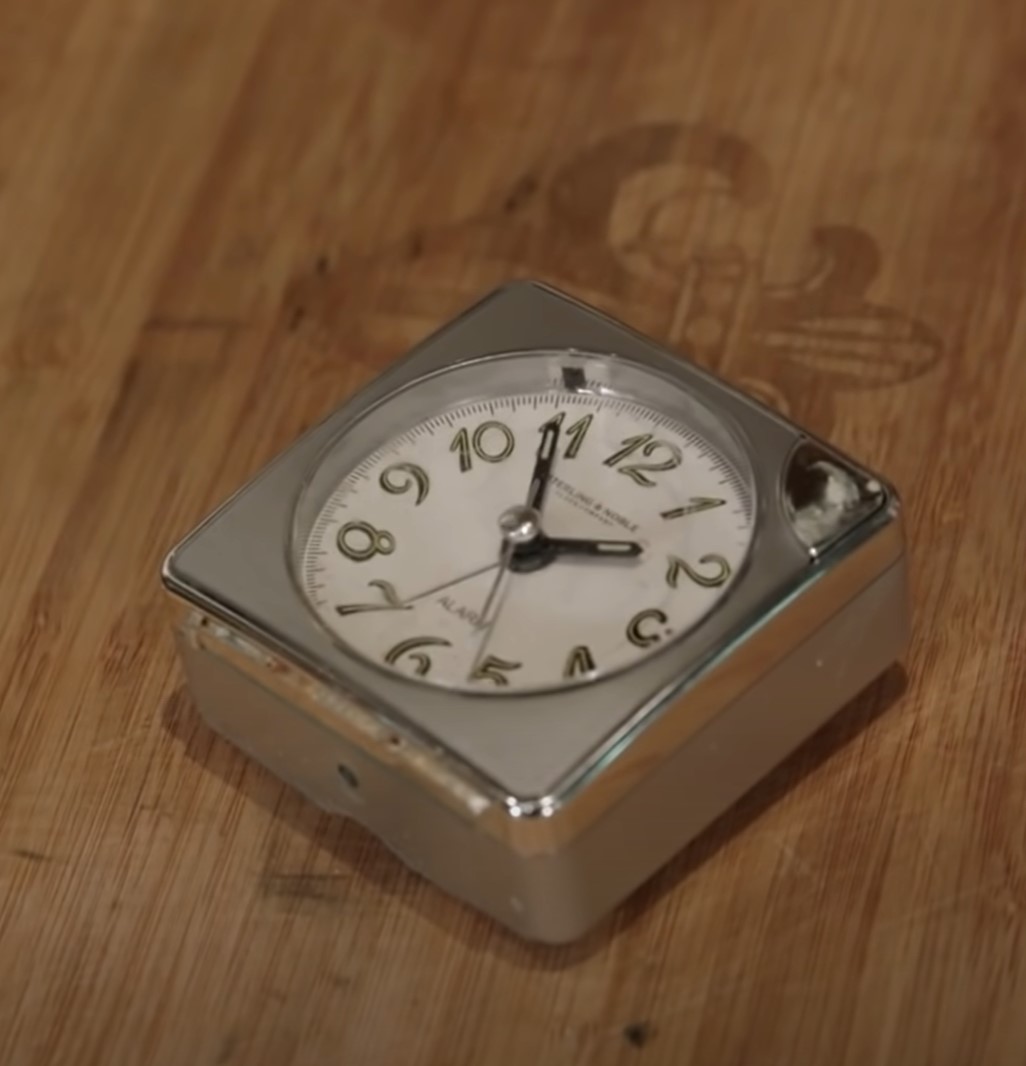 The pralines start taking shape as Phil scoops them onto a tray.
"This sets up girls, rapidly," he warns, his movements quick but precise.
It's a race against the clock, and Phil is in it to win it.
"By the time you get to the end of it, it'll be setting up," he says, a note of triumph in his voice.
Phil takes a moment to reflect on the pralines' place in Louisiana's culinary history.
"It is a trademark of Louisiana, praline," he muses, his voice tinged with a mix of pride and nonchalance.
These pralines are a piece of cultural heritage, served up with a side of Robertson wit.
The presentation is the final act in Phil's praline saga.
He arranges them with a craftsman's eye, ensuring each praline is as pleasing to look at as it is to eat.
"See how they feel over here," he says, his voice a blend of instruction and invitation.
The pralines are a feast for the senses, crafted by a man who knows his way around both a joke and a kitchen.
Phil Robertson's approach to making Louisiana pralines is a delightful mix of expertise and entertainment.
In less than ten minutes, he whips up a batch of pralines that are as rich in flavor as they are in character.
Get a sweet dose of Phil's southern cooking in the video below!
Please SHARE this with your friends and family.
Article Sources:
YouTube – Phil Robertson