Let's dive right into a culinary classic: meat and potatoes.
This combination is the heart of comfort food. But how do you elevate this traditional duo into something extraordinary?
Here's a recipe that does just that, transforming simple ingredients into a dish you'll crave again and again.
Begin with the basics: potatoes.
You'll need three, sliced lengthwise to create the perfect base for layering.
Think of these slices as the canvas for your culinary creation.
The next step involves a bit of cheesy magic.
Lay out some baking paper and generously scatter 300 grams of cheddar cheese over it.
This cheese isn't just a layer; it's the foundation of flavor for your dish.
Now, bring in the potato slices. Arrange them neatly over your cheese-covered tray.
This is where precision meets taste.
A light sprinkle of salt over the potatoes is all you need – think of it as seasoning with a delicate touch.
Then, anoint the slices with a brush of vegetable oil, about 2 tablespoons should do.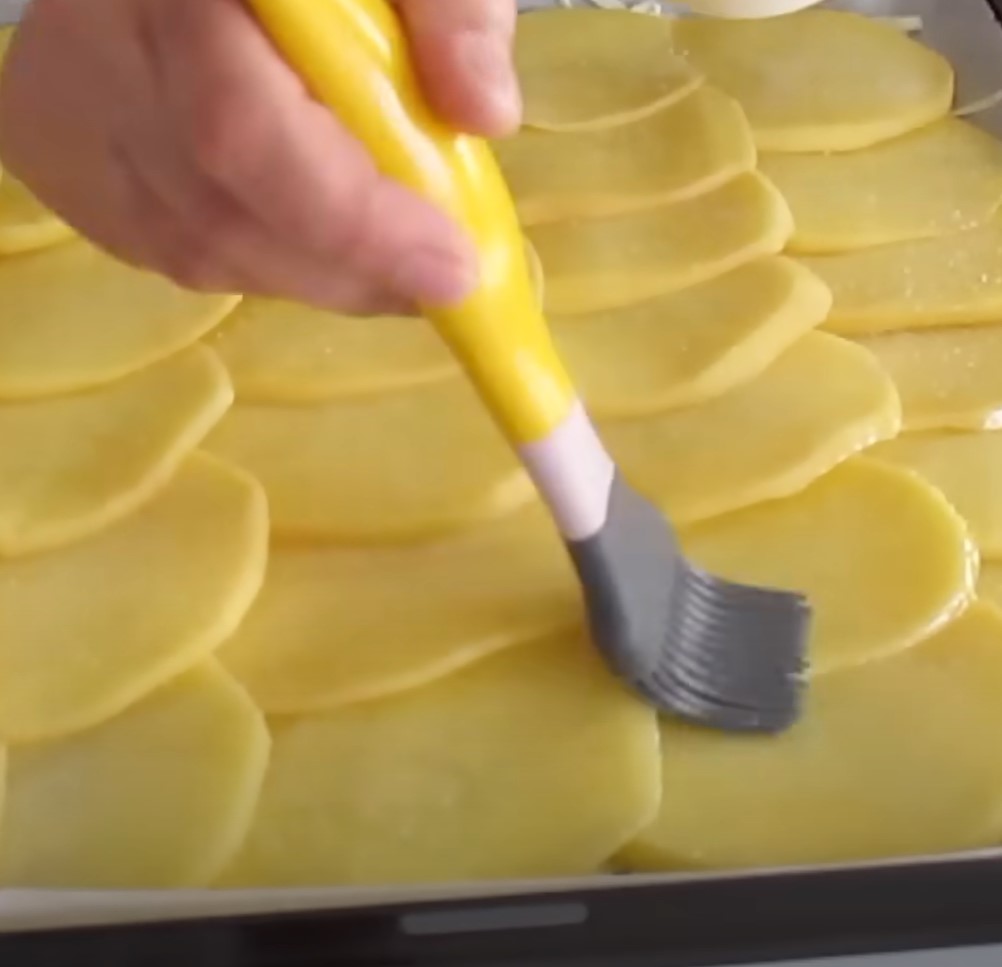 It's time to let heat work its magic.
Place your tray in an oven preheated to 395℉ and give it 25 – 30 minutes.
As the potatoes and cheese meld together in the oven, turn your attention to the heart of the dish – the meat filling.
In a saucepan, heat a couple of tablespoons of vegetable oil and introduce about 1 pound of ground beef.
As the beef begins to brown, the aroma will start to build the anticipation.
Enhance this with a mix of chopped onions and green peppers, a combination that promises a rich flavor profile.
But why stop there? Add garlic, tomato sauce, and tomato paste to the mix, creating a symphony of flavors.
To really bring out the depth, include a blend of spices – chili flakes, black pepper, cumin, and thyme.
A touch of salt for balance and a handful of parsley for freshness, and your filling is ready to steal the show.
With the potatoes perfectly baked, it's time to assemble.
Layer the meat filling over the cheesy potatoes, adding yet another layer of cheese for good measure.
Then, roll everything up into a log of deliciousness.
This is a masterpiece of flavors and textures waiting to be baked to perfection.
Finish off with a final sprinkle of cheese and parsley, then back into the oven for 10 more minutes.
What emerges is a mouthwatering dinner roll sure please even some of the pickiest of eater.
Serve this up, and watch it disappear amidst a chorus of compliments.
And for those who want to see the magic happen step by step, there's a video that guides you through every delicious moment.
See how simple it is to turn all these classic ingredients into a delicious dinner roll below!
Please SHARE this with your friends and family.
Article Sources:
YouTube – Enfes Yemek Tarifleri