"What's for dinner?"
It's that one question that you always ask one another a few hours before dinnertime.
Most of the time, you'd even end up ordering fast food because you don't want to cook elaborate meals, or you're tired of the same meals.
That's why more and more social media content creators are sharing easy, cheap, and healthy recipes for us to try.
YouTube channel Vegetable Recipes shared a recipe last year, and many people loved it.
It's made from vegetables that you can easily find, and what's great is that it's easy to make and tastes great.
Here's how you can do it.
Ingredients:
1 zucchini
1 Large potato
3 tablespoons of Semolina flour
1/4 cup or 50 ml. milk
Parsely
Dill
50 to 60 grams of Parmesan cheese
Black pepper
Salt
2 tablespoons of olive oil
2 eggs
70 grams or 1/2 cup flour
1 teaspoon of baking powder
Olive oil
For the delicious sauce, you'll need:
2 tbsp. of Greek yogurt or sour cream
2 tbsp. mayonnaise
2-4 pickles
10 pitted olives
3 cloves of garlic
Here are the simple steps on how you can create these vegetable muffins:
First, wash your vegetables and let them dry. Then, get your zucchini, cut out the edges, and grate it. You don't have to remove the skin.
Put your grated zucchini in a bowl and put some salt. Let it steep. This step will remove the excess water from the zucchinis.
Drain your zucchini and place them in a larger bowl. Then add your Semolina flour and milk. Mix well and set aside.
You can do the same with your potato. Wash and peel it first.
Then, go ahead and grate your potato and then put it in a bowl. Let it rest.
Then, drain your potatoes as well and put them in the larger bowl, together with the zucchini.
Mix the two together.
Finely chop your parsley and dill. Then, put them with the zucchini and potatoes.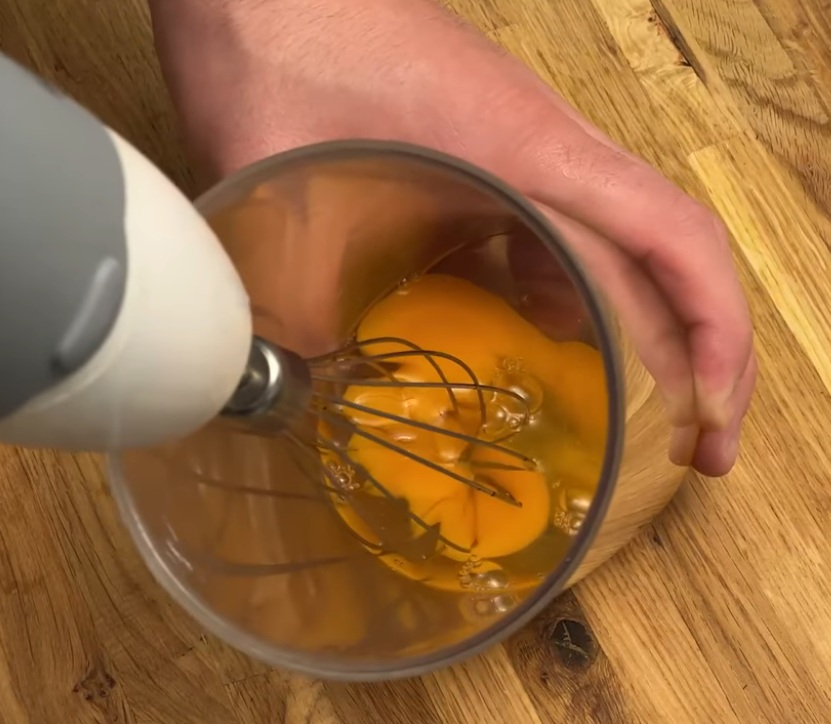 Grate your cheese into the bowl of zucchini and potatoes, and season with salt and pepper.
Crack the eggs, and beat them until thick and foamy. Then add to your muffin mixture.
Add olive oil and mix well.
In a separate bowl, add your flour, and baking powder, and stir.
Once well combined, pour the dry ingredients into your muffin mixture and mix well.
Get your cupcake baking dish or silicone cupcake molder.
Using your silicone baking brush, grease your baking dish with olive oil.
Put one tablespoon of your vegetable dough in each cupcake hole. Once you are done, tap the baking dish to remove the air packets.
Bake in the oven at 180°C (350°F) for 20 minutes.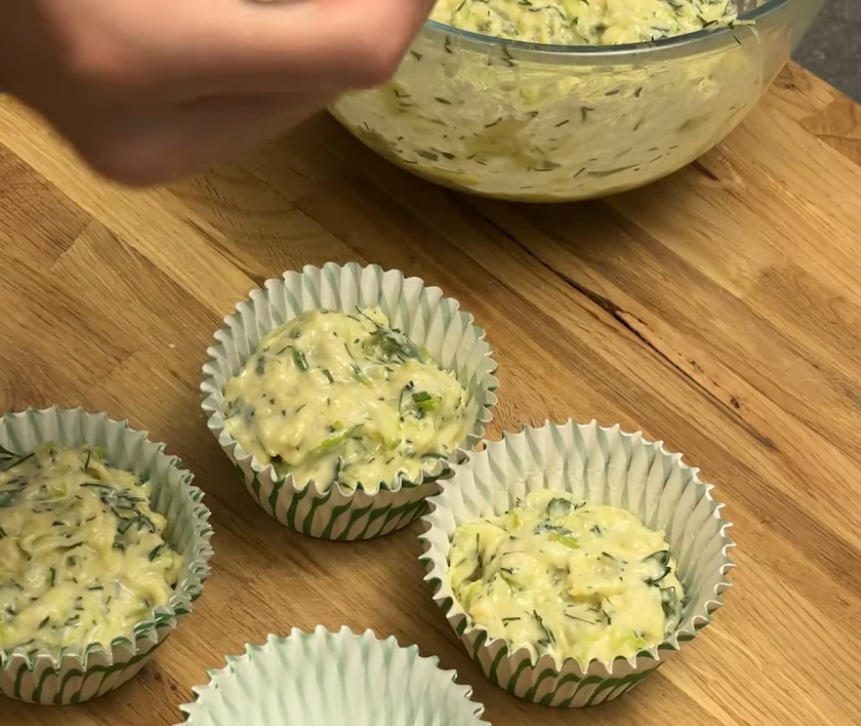 While waiting for our dinner to bake. It's time to create the sauce.
In a small bowl, mix in grated pickles and olives, finely chopped dill, and pressed garlic. Then, add in the mayo and sour cream.
Mix really well.
It's time to plate these beautiful vegetable muffins and serve them with your tasty sauce.
It's easy to make, delicious, and of course, healthy.
What's great is that you can create your own dipping sauce and add ingredients such as extra cheese, bell pepper, ham, or bacon.
Try it and see for yourself. It will definitely be one of your favorites from now on.
Watch the full video below.
Please SHARE this with your friends and family.
Ma Fatima Garcia is a contributor at SBLY Media.