The humble egg is nothing short of a kitchen superstar.
Its adaptability in various dishes across the globe is truly unparalleled.
Whether it's binding ingredients, whipping up fluffy desserts, or baking, the egg is the unsung hero of many culinary delights.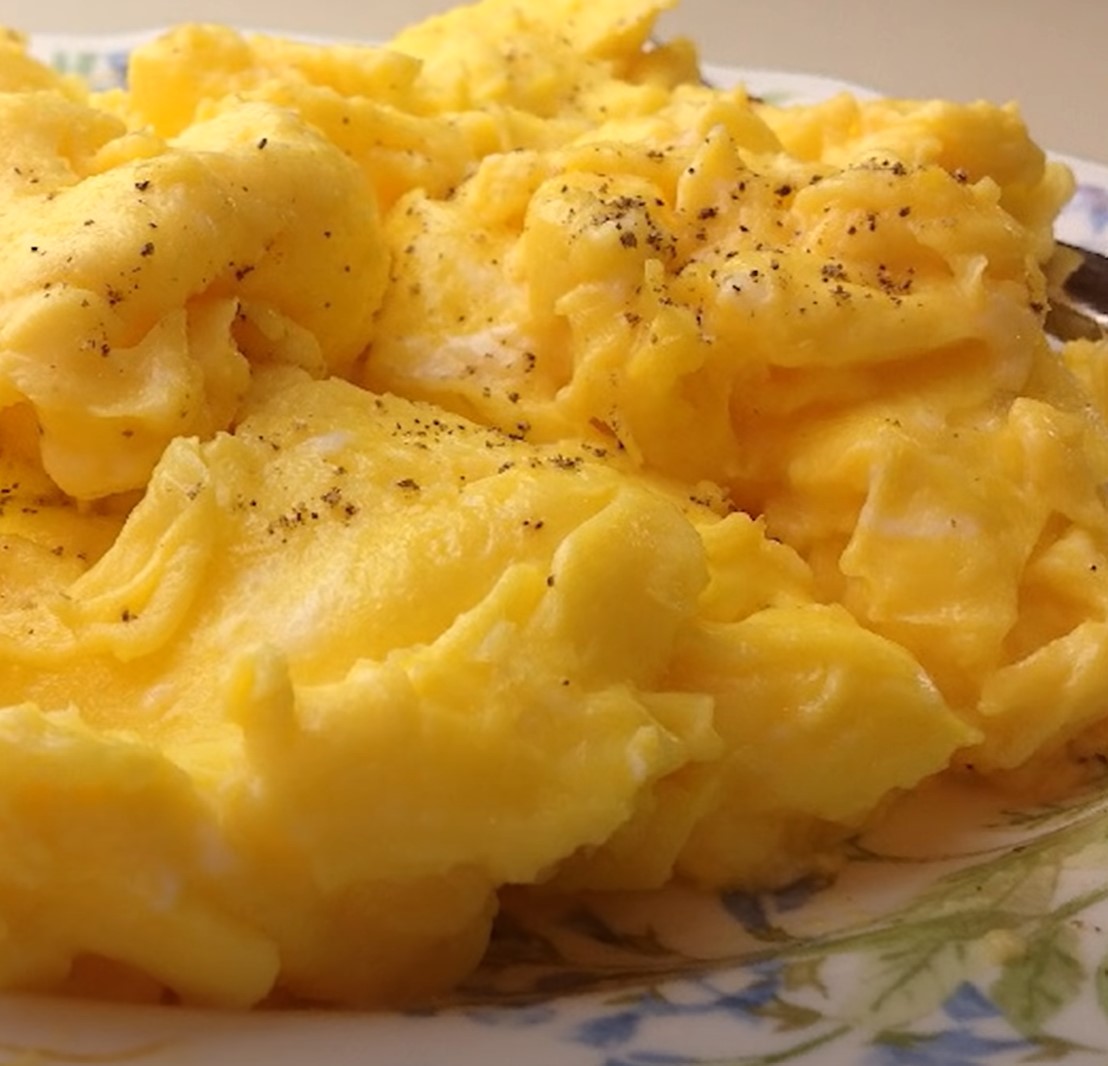 Among the plethora of ways to enjoy eggs, scrambled eggs hold a special place in our hearts.
It's often the first dish many of us learn to whip up in the kitchen.
Yet, mastering the perfect scramble remains elusive for some.
It's a common misconception that all scrambled eggs are the same.
The truth? There's an art to it, and many unknowingly settle for subpar results.
Enter the scene, Amy, a passionate cook with a thriving YouTube channel.
She's on a quest to debunk myths and teach the right way to scramble eggs.
One of her standout videos is titled, "How to cook Perfect Fluffy Scrambled Eggs."
It's not just about the dos but also the don'ts of the process.
Amy's secret to impeccable scrambled eggs starts with the basics.
She cracks six eggs, which is ideal for two to three people. The number can vary based on servings, but the method? That remains consistent.
The golden rule is to vigorously beat the eggs before they touch the pan.
A common pitfall many fall into is scrambling the eggs directly in the frying pan.
This hasty move can lead to uneven cooking and a lackluster texture.
Amy's advice is to beat those eggs thoroughly before they hit the pan. The more you whisk, the fluffier your eggs will be, thanks to the air that gets incorporated.
The heat setting is another game-changer.
Avoid the temptation to crank up the heat. High temperatures can make your eggs rubbery.
Low and slow is the way to go. And once they're in the pan, stirring technique matters.
Wait for the eggs to set a bit, then gently pull them from the edges to the center.
This creates soft, fluffy folds instead of chunky masses.
As the eggs cook, fold them over themselves to ensure no runny bits remain.
When they look almost done, transfer them to a plate. They'll continue to cook a bit from the residual heat.
Amy's pro tip? Hold off on the salt, pepper, or any toppings until the eggs are fully cooked.
Amy's insights are a game-changer for scrambled egg enthusiasts.
If you're keen to dive deeper into her culinary wisdom, check out her channel, "Amy Learns To Cook."
There, you can witness her fail-proof technique for the fluffiest scrambled eggs.
Ready to elevate your breakfast game? Give her method a try!
Learn how to wow the egg lovers in your life with Amy's "perfect fluffy eggs" tutorial below!
Please SHARE this with your friends and family.