What else can you do with chickpeas besides mixing it with tahini and making another bowl of hummus?
Apparently, a lot, and more than you'd expect.
View this post on Instagram
For those who are opting for a full plant-based diet, choices can be a bit limited. But it doesn't have to be that way because most vegetables and plant ingredients are flavorful and versatile.
Content creator Mark Thompson, creator of the "original vegan steak sauce," shared an interesting recipe.
If you've been to a vegan restaurant, there's a big chance you've heard about "meatless" meat dishes where they creatively swap the primary proteins with plant substitutes.
View this post on Instagram
For this recipe, Thompson uses chickpeas or garbanzos to make a meatless meatloaf.
You will need the following ingredients:
2 cans of chickpeas, drained with the aquafaba set aside
1 cup of chopped mushrooms
½ large white onion
1 cup of diced carrots
1 chopped stick of celery
4 cloves of garlic
1/3 cup of minced beets
1 ½ cup of oats
3 tbsp of flax seeds
1 tbsp nutrional yeast
1 tbsp thyme
½ tbsp. cornstarch
2 tbsp of tomato ketchup
1 tbsp of Vegemite or Marmite
1 tbsp of barbecue sauce
1 tsp of liquid smoke
1 tsp of smoked paprika
1 tsp of ground black pepper.
Let's make the meatloaf!
First, preheat your oven to 375 degrees. Toss your chopped mushrooms into a pan then add some water just enough to coat them.
Add a pinch of salt and crank up the heat to medium. Stir a bit to mix the salt then leave them to simmer until the water evaporates.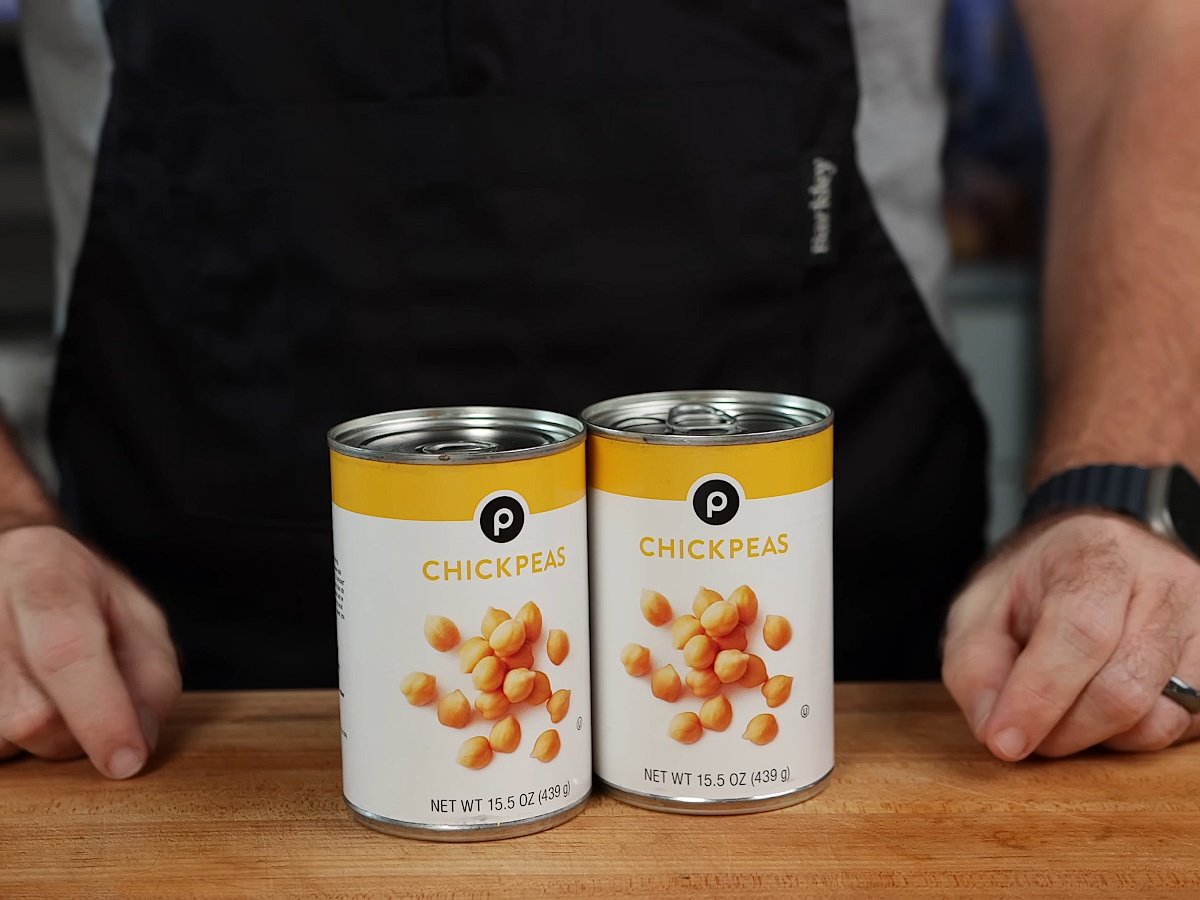 When the water is nearly gone, set to low then add a tsp of olive oil. Set the mushroom aside in the meantime.
It's time to mince, dice, and chop those veggies.
Add your chickpeas in a food processor and pulse it until it looks loosely minced. Add a third of your diced carrots, beets, and half of the onions.
Pulse it again until these ingredients are combined and turned into almost a ground meat appearance.
Transfer them into a large mixing bowl with the rest of the carrots, onions, celery, and the cooked mushroom.
To flavor, add the ketchup, vegemite or marmite, barbecue sauce, liquid smoke, paprika, thyme, and black pepper.
Finally, add your binding agents like oats, flax seeds, and cornstarch.
Coat an 11 x 5 bread loaf pan with a bit of oil and line it with a single sheet of parchment paper. Pack your meatloaf mixture into the bread pan and press it down to ensure there are minimal air pockets.
Bake the meatloaf for 30 minutes.
In the meantime, make your glaze. That's 1 tbsp of ketchup, 1 tbsp of barbecue sauce, and 1 tbsp of brown sugar.
Take the meatloaf out of the oven and coat the top of the loaf with the glaze. Bake it again for another 30 minutes.
Let it rest for about 10 minutes.
You can serve your meatloaf with your favorite sides like baked, mashed, or air-fried potatoes or sweet potatoes, baked vegetables, or stir-fried beans and corn.
Try this recipe out and tell us what you think! This might just easily become one of your favorite vegan dishes.
Watch the video for the detailed steps.
Please SHARE this with your friends and family.