The allure of a warm, fluffy pancake is undeniable, especially when it's infused with the natural sweetness of apples.
But what if you could whip up this delightful breakfast treat in just five minutes? That's precisely the magic unveiled in a recent culinary video that showcases a quick and easy recipe for luscious apple pancakes.
The journey begins with the humble apple, the star ingredient of this dish.
The video instructs viewers to peel a single apple and grate it up to its core. The grated apple not only provides moisture but also imparts a fresh, fruity flavor that's integral to the pancake's appeal.
For those who've been smitten by the charm of apple cakes, there's a special recommendation.
An apple cake without flour is hinted at, promising a taste that would leave one amazed. This subtle nod to another recipe piques curiosity and adds depth to the narrative.
Moving on, the recipe calls for the addition of an egg, two tablespoons of sugar, and a pinch of salt to the grated apple.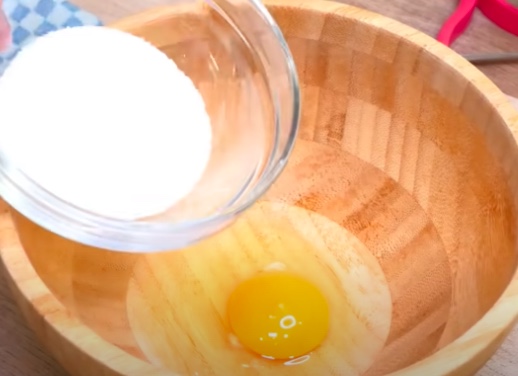 The amalgamation of these ingredients sets the foundation for the pancake batter. The video emphasizes the importance of achieving the right consistency, ensuring that the final product is both fluffy and flavorful.
The next step introduces yogurt into the mix. A total of 150 grams of yogurt is blended into the batter, enhancing its creaminess. This ingredient not only adds a tangy undertone but also contributes to the pancake's soft texture.
Flour is the backbone of any pancake recipe, and this one is no exception.
A measured blend of 140 grams of flour and half a teaspoon of baking powder is sifted and folded into the batter. The sifting process ensures that there are no lumps, resulting in smooth, even pancakes.
With the batter ready, the cooking process takes center stage. The video guides viewers to ladle the batter, one tablespoon at a time, onto a pan. The key is to fry the pancakes on medium heat, ensuring they're golden brown and cooked to perfection.
As the video nears its conclusion, there's a heartwarming assurance that resonates with many – children will adore these pancakes.
This sentiment underscores the universal appeal of the dish, making it a perfect breakfast option for families.
It's a gentle reminder of the shared love for food and the communal experience of cooking. So, the next time you're looking for a quick breakfast fix, remember these apple pancakes – a testament to the fact that deliciousness can be achieved in just a few minutes.
Watch the full video and recipe below
Please SHARE this with your friends and family.
Article Sources:
YouTube