Finding time for baking can be challenging if you have a busy life. Even if you love baking, it can be difficult to find time for it.
Enter the famous banana cake in a pan.
A video of a cake recipe is going viral on the internet.
The recipe isn't just super easy to make but it doesn't require tons of ingredients and complicated measurements, too. In fact, you'll need no more than 10 ingredients to make the cake.
With how simple it is, it's not surprising why the video has gained more than 6 million views!
Here's how to make the famous cake with one egg in the pan:
1. Begin by preparing the bananas.
Get two ripe bananas and take off the peel. Cut them into small pieces.
2. Add the olive oil to the pan.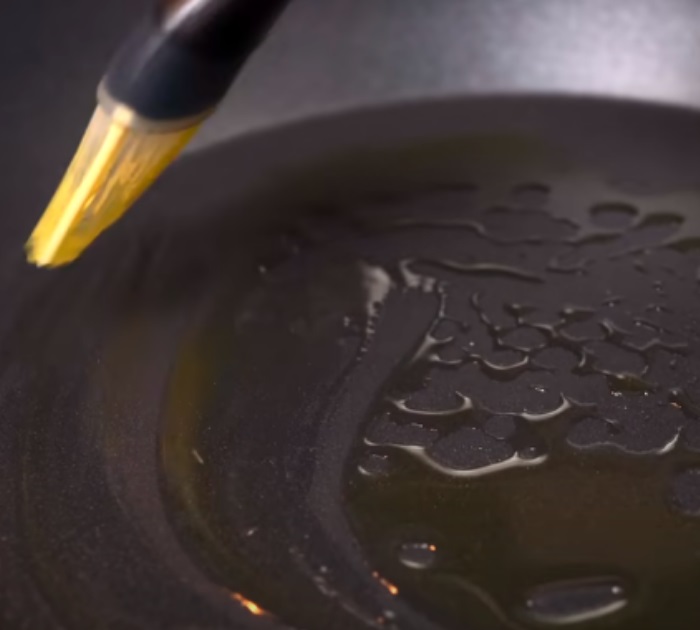 You can use a brush for this step. Make sure that the entire surface of the pan is coated with the oil. Also, remember to use a pan that's large enough for the cake. It'll help you achieve that perfectly shaped cake after.
3. Add two tablespoons of sugar.
You can use either brown or white sugar. This step is to caramelize the bananas.
4. Put the banana slices on the bottom of the pan.
There's no special way to arrange the bananas. Just make sure that you create a single layer on the pan.
5. Grab an egg and crack it in a bowl.
6. Add a teaspoon of vanilla extract and five tablespoons of sugar.
Whisk the ingredients until there are no more clumps.
7. Add half a cup of milk.
You can use animal milk or plant-based milk.
8. Add a tablespoon of vinegar and three tablespoons of vegetable oil.
9. Combine two teaspoons of baking powder and one-and-a-quarter cup of flour
Sift them before adding them to the egg mixture. Use a whisk to combine everything in the bowl.
10. Once you've achieved the right texture, take the mixture and pour it over the pan lined with bananas.
Do this step slowly. Make sure all the pieces are covered completely.
11. Cook for 30 minutes over low heat.
Remember to cover the pan to ensure proper cooking.
12. After 30 minutes, turn the cake over.
Let it cook for another 4 minutes.
13. When the cake is ready, sprinkle with powdered sugar.
This step is optional. Before serving, allow the cake to cool completely.
As a recap, here's the complete list of ingredients:
2 bananas
1 egg
2 tablespoons of sugar
1/2 cup of plant-based or animal milk
5 tablespoons of sugar
3 tablespoons of vegetable oil
1 teaspoon of vanilla extract
1 cup of flour
2 teaspoons of baking powder
1 tablespoon of vinegar
Remember, the entire recipe can be done in just 30 minutes.
However, if it's your first time doing it, there's nothing wrong with spending a longer time making it.
Also, if you don't have bananas, you can use other fruits like apples. There's no limit to the ingredients. You can try to be as creative as you like.
Check out the full recipe for this delicious cake in the video below!
Please SHARE this with your friends and family.