There are lots of things to love about fall, but one of the tops has to be that it's a season filled with yummy caramel!
Imagine pairing it with the satisfying crunch of pretzels and, of course, some chocolate.
That's precisely what Miss Annie from "Miss Annie's Home and Kitchen" offers with her Salted Caramel Pretzel Bark.
It's not just a dessert; it's a celebration of the season's flavors.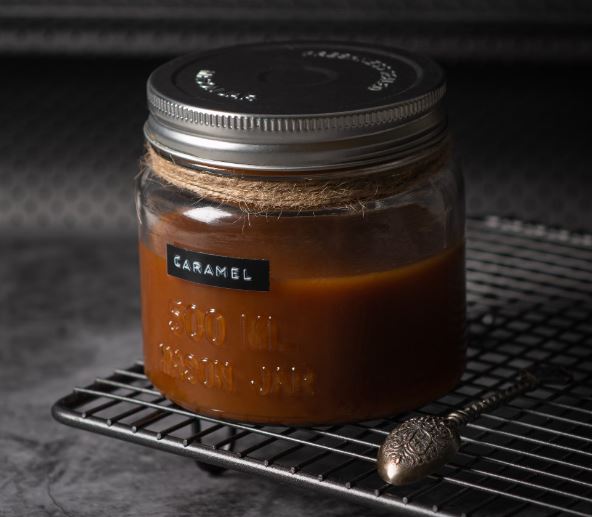 Here's what you'll need according to her website:
1 (12 oz) bag semi-sweet chocolate chips
8 oz pretzels (half of a 16 oz bag)
11 oz Kraft Caramel Bits (whole bag)
2 tablespoons heavy cream
Sea Salt
Let's dive into the making.
Start with a pan, neatly lined with parchment paper.
The heart of this treat is a generous layer of semisweet chocolate chips.
Once melted in the microwave for around 2 minutes (stirring in between), about 2/3 of the chocolate is spread across the pan.
The goal is to create a thin layer (but not too thin).
It's time for the pretzels to make their entrance.
Pressed gently into the chocolate, they add a delightful crunch.
Their haphazard arrangement only adds to the charm, making you want to sneak a piece even before it's ready.
Now, let's talk caramel.
Instead of the tedious task of unwrapping individual caramels, Miss Annie brings in a game-changer: caramel bits.
After being mixed with 2 tablespoons of cream, they are popped into the microwave for about two minutes (stirring at the minute mark).
It's transformed into smooth liquid gold.
This golden delight is then layered evenly over the pretzels, ensuring each piece gets its fair share.
The deep amber of the caramel against the backdrop of dark chocolate is a visual feast.
But wait, there's a twist!
A dash of sea salt is sprinkled over, intensifying the caramel's sweetness and adding a touch of sophistication.
And just when you think it's done, Miss Annie pulls another trick from her hat.
The remaining melted chocolate is drizzled over the caramel.
It's like watching an artist at work and it looks so, so delicious!
The bark then needs to cool either in the fridge, freezer, or at room temperature, until it is set.
When everything's set and done, the bark is cut into rustic pieces.
Each bite is a dance of flavors – the rich caramel, the robust chocolate, and the salty pretzels, all in harmony.
As Miss Annie wrote on YouTube:
"These salted caramel pretzel bites are the perfect combination of sweet and salty. I love the crunch too! So simple and easy to make."
Fall is the time of year for mouthwatering treats, and this is one that will impress guests and satisfy the sweet tooth.
Be sure to watch the video below to see first-hand how to make "Salted Caramel Pretzel Bark." It's so heavenly!
Please SHARE this with your friends and family.
Source: YouTube – Miss Annie's Home and Kitchen, Miss Annie's Home + Kitchen