It's so nice to do grocery shopping without having to check the price.
However, due to inflation, it seems like you have to constantly check your budget before you go out.
Life is getting harder and sometimes, people find themselves frustrated on how they could budget the money that they have.
But frugal living is easier than people might think.
This is the reason why YouTube's content about budgeting and preparing meals that fit our budget is so in demand right now.
Julia Pacheco shared five healthy and delicious dinners that would only cost you $5 or even less!
Without further adieu, let's start with her first recipe.
Easy Cheese Manicotti
You'll need:
manicotti pasta
ricotta cheese
minced garlic
mozzarella cheese
Italian seasoning
onion powder
garlic powder
marinara sauce
salt
pepper
Let's prepare this delicious recipe.
First, boil the manicotti.
Then prepare the cheese mixture.
Remember to boil the pasta until it is al dente.
Next, mix all of the ingredients for the cheese filling together in a small bowl.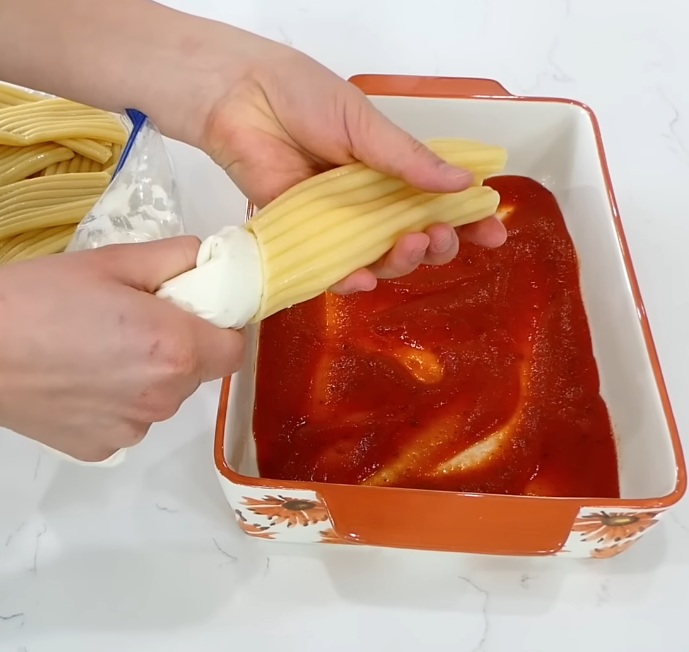 Get your baking dish and pour a little pasta sauce into the bottom.
Make sure your baking dish is greased.
Now, if you have a plastic bag, put your cheese sauce there and cut a small opening.
Pipe some cheese into each tube and place it on your baking dish.
Bake at 350℉ for 30 minutes. Serve it up and enjoy!
White Bean and Spinach Soup
You'll need:
white onion, diced
minced garlic
olive oil
paprika
pepper
salt
oregano
bag frozen spinach
water
can diced tomatoes
can cannellini beans
vegetable (or chicken) bouillon cube
Let's prepare this hearty soup!
Just heat a Dutch oven over medium heat and then, add the oil. Then, add the onion and cook for a few minutes.
Go ahead and stir in the minced garlic and let it cook for a few seconds. Once done, stir in the remaining ingredients.
Next, cover with the lid and let the soup simmer for 15 minutes, stirring occasionally. That's it! Serve topped with a little Parmesan cheese and enjoy!
Black Bean Enchilada Casserole
You'll need:
shredded Mexican-style cheese
corn tortillas
canned pinto beans
canned black beans
red or green enchilada sauce
minced garlic
canned corn
cumin
onion powder
garlic powder
salt and pepper
Let's get those Enchiladas ready!
Start by spraying your baking dish with non-stick spray.
Once that's ready, just pour some enchilada sauce into the bottom of the dish.
Spread it around so that it covers the surface.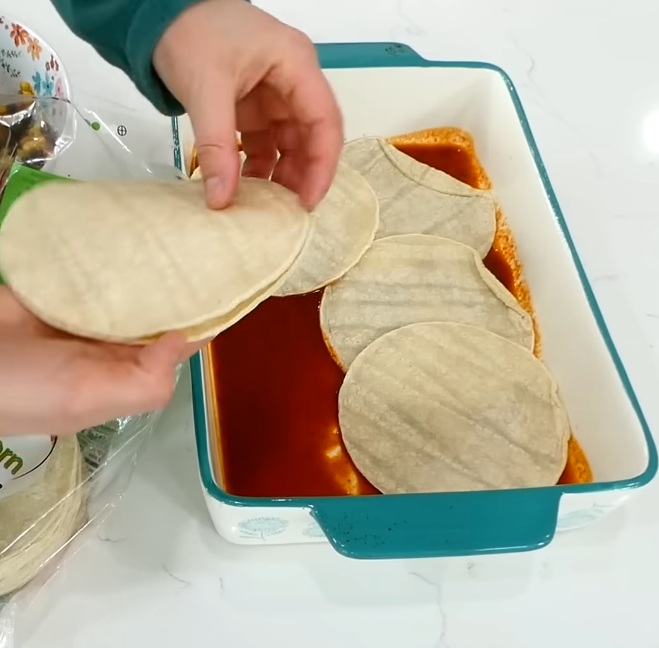 Get a small bowl and mix together your beans, corn, and all of those yummy seasonings.
Set that bowl aside and get to work on the layers.
Place 6 of the tortillas in the bottom of the dish.
Spread half of the beans over the tortillas.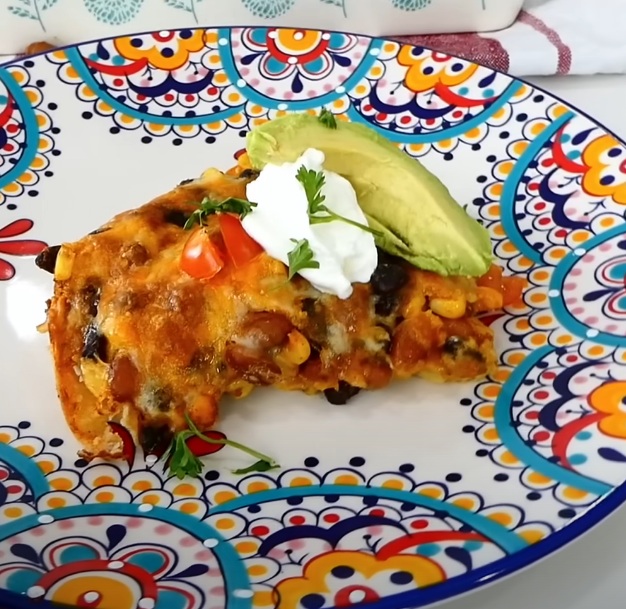 Then, go ahead and create another layer with the remaining tortillas, then pour the rest of the beans on top.
Next, pour the rest of the enchilada sauce on top of everything.
Finish it off by sprinkling the cheese on top.
Bake for about half an hour, or until the cheese is bubbly. Enjoy!
Lentil Spaghetti
You'll need:
1/2 cup dry lentils
24 oz pasta sauce
2 cups water
1 tbsp minced garlic
1 bay leaf
1/2 tsp pepper
1/2 tsp salt
10 oz frozen zucchini blend
12-16 oz spaghetti noodles
1/3 cup water
It's time for pasta.
Prepare the lentils first. Using a mesh strainer, rinse them in cold water.
Simmer lentils with bay leaf, water, garlic, salt, and pepper for 25 minutes or until tender, stirring occasionally.
After the lentils are tender, go and drain any excess water from the pot and combine with pasta sauce, zucchini, and 1/3 cup of water.
Simmer for 5-10 minutes to heat the sauce. Cook the spaghetti noodles as instructed on the package.
Once cooked, strain the noodles and serve them with the lentil sauce mixture on top. Enjoy!
Easy Red Beans and Rice
You'll need:
1 tbsp olive oil
14 oz Kielbasa sausage
3 cups water
12 oz box Zatarain's Red Beans and Rice
First, cut your Kielbasa sausage in half lengthwise.
Then, slice each half into half moons.
Heat 1 tablespoon of olive oil in a skillet over medium heat.
Add the sliced sausage to the skillet and cook until browned and heated through.
Now, in a separate pot, prepare the 12 oz box of Zatarain's Red Beans and Rice according to the package instructions, using 3 cups of water.
Once the rice is cooked and the sausage is ready, combine them together. Serve and enjoy!
These are seriously easy recipes that your family will love. The best part? They are budget-friendly.
See how to make these recipes in detail in the video below!
Please SHARE this with your friends and family.