A lot of people love pringles but worry about the preservatives that make them very unhealthy.
What if we tell you we found a recipe that will help you enjoy pringles without the preservatives? Sounds exciting, right?
Say hello to homemade "Pringles".
What you'll need:
1 large boiled potato (use a starchy potato, like Russet)
2 tbsp water
1 cup rice flour
1/2 cup cornstarch
1 tsp. salt
oil for frying
Salt & citric acid for seasoning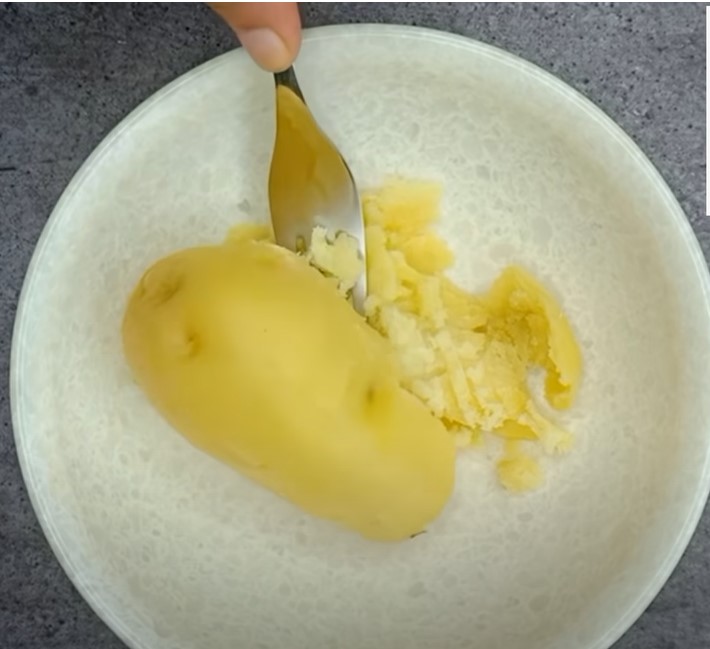 Start by boiling the potatoes.
After taking out the skin, mash the potatoes properly using a fork.
Put the mashed potatoes inside the blender jar and add 2 tablespoons of water.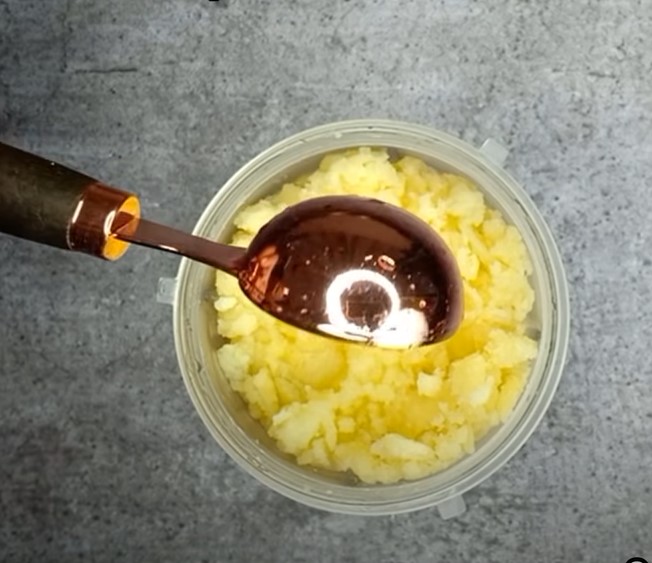 Close the lid of the blender and start blending the mixture until you achieve a smooth paste-like mixture.
Place the mixture in a large bowl,
Pringles are only about 42% potatoes.
The rest is consisting of rice flour or corn flour, cornstarch or wheat starch.
At this moment, add 1 cup of rice flour, 1/2 cup of cornstarch, and 1 teaspoon of salt to the potato paste and mix thoroughly.
After mixing, start kneading to create a dough.
Divide the dough into two parts.
Using your hands, continue to roll the dough until smooth.
Apply cornstarch to the dough to prevent it from sticking to the surface.
Using the rolling pin, roll out the dough to a thin sheet.
Using a fork, prick the sheet.
Grab an oval-shaped cookie cutter to cut out the sheet.
Put oil inside the pan and heat it on medium heat.
Start putting the chips into the hot oil for the first fry.
Fry for 10-15 seconds on medium.
After this, remove the chips using a spider strainer to drain the excess oil.
Place the chips on a plate.
Let them rest for 5 minutes.
Do this until you are finished frying all the chips.
When all chips are fried and rested, bring back the chips into the medium hot oil and fry them again for 2 minutes.
Do this until the chips turn golden brown.
Take out the chips from the oil and put them on a plate lined with a table napkin.
The table napkin will absorb the excess oil to make your chips less greasy.
Finish frying the rest of the chips using the same process.
In a small bowl, add 1 teaspoon of salt and 1/4 teaspoon of citric acid, and mix it well.
Sprinkle the salt mixture on your chips. You can also add any seasoning of your choice.
After this, you can now enjoy crispy pringles without preservatives and synthetic additives.
You can add whatever flavor or seasoning you want.
Learn how to make tastier and healthier "Pringles" at home in the video below!
Please SHARE this with your friends and family.
Sheehan Diapues is a contributor at SBLY Media.