Dancing isn't the only thing that has twists and turns, recipes too! When people get tired of the usual, they tend to let their imaginations fly free, and the results are always mouth-watering. Thankfully, these recipes both new and old, are all over the internet and it's just a matter of tap or click.
One content creator on YouTube called 'Delicious quickly' is one channel you wouldn't want to ignore. The genius woman behind it, Galina from Germany, has been blessing her 2.21 million subscribers with easy but delicious recipes.
You'd find her creations a total package because the majority (if not all) of her homemade recipes feature a combination of meat, vegetables, fruits, herbs, and spices. Just recently, she made another recipe that proves the undeniable power of her imagination in the kitchen.
The recipe has already amassed over 2 million views in less than a month.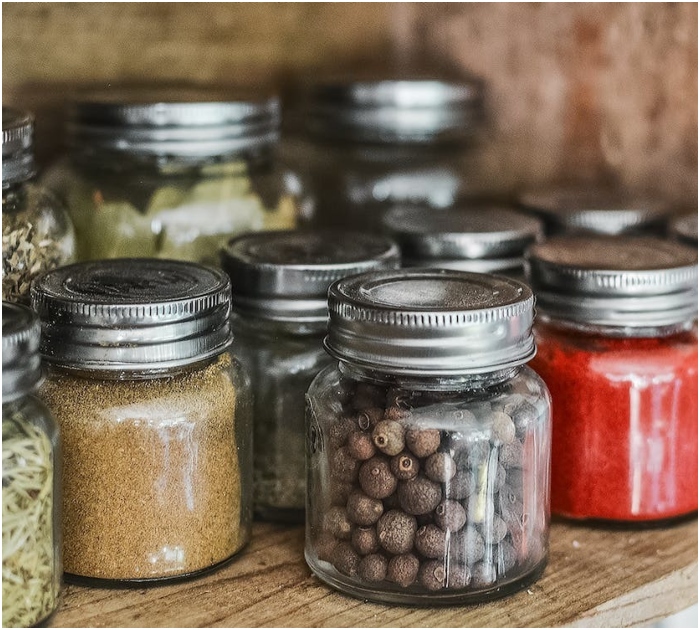 If ever you want to try this recipe, worry not because we've listed the ingredients below.
meat (can be pork or beef)
salt
ground black pepper
paprika powder
70 grams of butter
dill
2 cloves of garlic
4 pieces of potatoes
Italian herbs
2 tablespoons of vegetable oil
1 piece of carrot
1 piece of cucumber
1 piece of paprika
scallions
2 tablespoons of soy sauce
1 teaspoon of sugar
olive oil
40 grams of parmesan cheese
You are free to look for an alternative to any of the ingredients depending on availability and your preference.
Put your apron on and let's get this recipe started.
Step 1: For the main course, grab your chosen type of meat and cut 10 meat steaks, it could be less or more depending on the size of the meat. Lay each slice on top of a chopping board, cover it with cling wrap, and gently hammer it repeatedly using a meat tenderizer.
After that, sprinkle some salt and paprika powder on one side of the meat and massage the spices on it evenly. Do the same exact process to the rest of the meat slices.
Step 2: In a small mixing bowl, toss the butter in and add minced dill and pressed 2 cloves of garlic. Mix the ingredients well, then apply a decent amount of it in the middle of each meat steak and roll it up as shown in the video.
Step 3: For the potato crinkles, peel the potatoes and slice them using a crinkle cutter or any material you have available. Put them in a large mixing bowl and add salt, ground black pepper, Italian herbs, and 2 tablespoons of vegetable oil.
Mix and line the potato crinkles on a big baking dish.
Step 4: Line the seasoned meat steak rolls into a group of five (or any number you like) and secure their position using wooden skewers. After that, put them on top of the potato crinkles with the wooden skewers overlapping above so they wouldn't touch the potatoes below.
Putting them in such a position also allows both the meat and potatoes to be well-cooked for later. Cover them with damp parchment paper and foil, then let them cook in the oven for 35 to 40 minutes under 180° C.
Step 5: For the side dish, grate your carrot, slice the cucumber, paprika, and scallions, and put them all in a small bowl. In a separate bowl, put 2 tablespoons of soy sauce, 1 teaspoon of sugar, a pinch of ground black pepper, 1 tablespoon of olive oil, and a pinch of paprika powder.
Mix both the dry and wet ingredients and add them all together.
Step 6: When the meat steak rolls already turned golden brown, take them out of the baking dish, sprinkle grated parmesan cheese on top of the potato crinkles, and put it back in the oven for another 5 minutes.
Put them all together on a plate to enjoy a meal that will definitely fill your tummy. Make sure to share this story and recipe with your family or friends so everyone gets the chance to enjoy this yummy food.
Don't miss this recipe's video below.
Please SHARE this with your friends and family.